Hello and happy Thanksgiving-eve!!
So I have a tiny confession to make–I am obsessed with The Tonight Show starring Jimmy Fallon. There! I said it! Like it's almost hilarious how much I have binged over the weekend.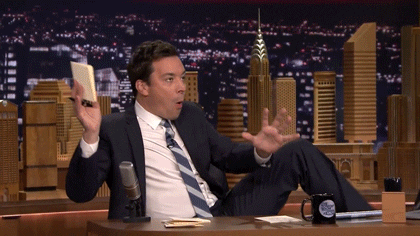 But during my binge-athon I came across his segment where him and the interviewees sing popular songs that have gone through the infamous Google Translate. Now after my watching this fourth one, the idea struck me–what would come out of Google if I had it translate some of my favorite book's synopsis'? Thus this post was born. As an example of the hilarity of all of this, I thought I would start off with translating my Blog's name:
My name, fictionally Sam, translated back to English from Khomer is: Sam Sam invented.
What a time to be alive.
I honestly don't even know what to say after that, so grab some popcorn, get comfy, and lets see what happens! Continue reading "Google Translates My Favorite Books" →