2019 Mid-Year Reading Check In
It is no surprise to literally anyone that I am a lover of Data. If you know me, than you know just how much this love runs and how deep I can go in the analysis rabbit hole. So I'm not ashamed to say that I have been looking forward to this post and it's future sister post since the beginning of 2019 with a crazy amount of excitement and giddyness.
I am literally a kid in a candy shop.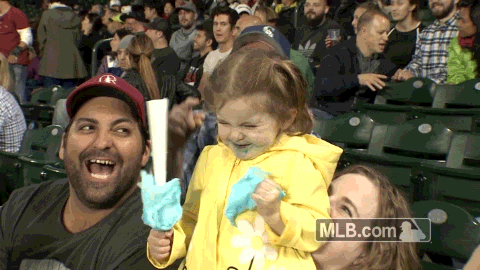 If you are involved in the bookish community you will know there is a book tag that usually starts floating around at this time of the year called the mid year freak out tag; created by ReadLikeWildfire and Earl Grey Books over on Booktube, this tag basically sets out to spill all your reading highs and lows so far for the year. While snooping for tags to do back in January I was reminded about this tag's existence and it got me thinking–wouldn't it be cool to do the same thing, except go deep into the data of the reading journey this year will/has held and look at things from the data perspective instead of just from a surface level?
*cue me making a shit ton of graphs and charts*
My fuel for this post was only refilled when topics of transparency in the bookish community was brought about through posts on and with other bloggers stats included. These posts had me thinking about my own stats (both blogging and reading wise) and the stigma that sharing stats brings about. But ultimately–like my fellow bloggers before me– I do believe that talking about statistics in both a blogging and reading sense shouldn't be shunned or quieted but freely and openly talked about.
So here we are.
In this post I hope to share with you all the data and stats I've collected on my Reading Journey thus far with the aspiration of not only becoming more transparent here on Fictionally Sam, but to also fangirl over all the pretty data charts I made (I told ya'll I'm a slut for the data).
Some of these graphs shown in this post come from Kaleena @ Reader Voracious' blogging spreadsheet which is my go-to way of tracking everything bookish in my life (apart from Goodreads, ya girl still uses them too). However, within the spreadsheet I did make some modifications and added a lot some more charts and data sheets to better fit my needs and the things I wanted to track and analyze.
If you would like to get your hands on the spreadsheet, click here to be taken to Kal's post where she explains her template in detail and how you can get a FREE copy! 
🚨PLEASE NOTE!🚨: I do NOT want this post to come across as me bragging or whatever other negative connotation that this post could bring up potentially. This post was simply made to share with you my data of my reading journey for the past 6 months of 2019. If you feel that this post could be a potential trigger for you in any way or harmful to your mental health, please do not feel obligated to read this post and please always practice self care. Like I said previously, this is just for me to share my findings and another portion of something I love to do.
With that said, grab your glasses, get some popcorn and lets take a look at the data!

The Goodreads Challenge

At the beginning of the year I had aspired to beat my 2018 reading challenge of having read 119 books to reading a total of 120 books. I know I pushed it up one book, but in my defense, 2018 was the year I read the most books in all of my reading challenge tracking glory (which I have been tracking since 2011) so I didn't want to overdue it and reach something that wasn't attainable, but I wanted to see if this year I could replicate it. Based off the info above, the great slump of 2019 really hit my challenge hard in the worst way; and I am currently sitting at 12 books behind schedule.
If that isn't me staying on brand than who even am I?


As of June 7th of this year, I have amassed a reading of 40 books (one is an extract that is not on Goodreads' database, so it is not included in the reading challenge). According to the data above, My peak reading months this year so far were January with 12 books read, as well as February and May holding tying for second place with 10 books read. With this graph we can really see when the great slump of 2019 began to creep in and just how long it lasted for–honestly I think if it wasn't for ARC obligations both March and April would be standing at zero (0) books read.
Books Read V. DNF

If you dig deeper into my total read books, you would see that 5 of the books I attempted to read this year were DNF'd and not included in my overall total above. According to the data collected, as of June, 11% of my reading has been a DNF read. I wont say that I am shocked at these results, but I am slightly surprised at how small the number is just because with the slump I felt like I DNF'd a lot more than just 11%. But I am happy to see that I have completed almost 89% of the books I set out to read. So look at me being a completionist.
Ratings
I honestly really wished Goodreads (GR) had the capacity of allowing half stars in their system. It honestly would make me love the site even more than I already do. However, since GR doesn't have it, I found that the lovely Kaleena's spreadsheet does! Which I have used to it's fullest capabilities! I have noticed within my own review of the stats, that I am more notorious for giving out half stars when in the 4-5 star range than anything else, which seems odd to me because I feel like I give out 3.5's more as its a happy middle for when a book is good but not like "wow I will give away my first born for more" 
I guess I read more great books this year than I realized!

Books by Genre

This data probably isn't a shock to you storytellers, but it is to me when I say I never realized just how much romance I have been reading! Honestly thought Fantasy and Romance would be at least closer in percentage with sci-fi trailing in third as I know I haven't picked up as many books in that genre than I'd have liked. But hot damn, is that pinkish-purple huge. Guess it's safe to officially say I'm a slut for romance.

Books by Sub-Genre

It is no surprise to me that Contemporary and comedy takes the lead in my most read sub-genre's as a lot of the romance I read is contemporary romance and romantic comedies. I did find erotica a little surprising as being high enough in the poles to have made a percentage in this rat race as I thought I read very few romance eroticas, but I guess it was enough to make a mention in the data!
I also find it super hilarious that majority of the sub-genre's come from the main genre romance. The only contender that stays within itself is Fantasy which comes from the main genre of Sci-fi/ Speculative Fiction.
Pages Read & Target Audience
For pages read I thought it would be interesting to compare this to my overall pages read for 2018; and since I am a competitive person–I made a game out of it. I am kind of chagrined at the staggering difference between the two numbers, but I have to keep reminding myself that I still have 6 months left to get on up there.
As for target audience I knew going in from this year that my NA reads were going to be high because my reading tastes have shifted as I have grown older–which is totally okay
and I am honestly super cool with this! What did amaze me was that Adult beat Young Adult by about 5%. I knew I started reading a tad bit more adult fiction, but I never thought the amount would overtake the amount of YA I read!

Format

E-books have become my best friend. The portability of it is what keeps me coming back for more of them, and I have yet to ever run out of battery life on my kindle where I am caught not being able to read a book because it has to charge. I love being able to just read a book whenever or from wherever I am. Not only are the convenient for me, but also financially they are saving me HUGE (which you will see in a bit!). So these statistics aren't really a shocker for me as I have noticed that I tend to gravitate more towards my kindle than I do my physical books nowadays.
Reading Haul
I think 2019 is the year I have spent the most money on books ever, but also the year I was super cost conscious? That spells absolutely no sense when written down, but I swear it makes sense in my head! This year alone, a lot of the purchases I made were from sales–specifically e-book sales. As I mention in my haul posts, I am a very frugal
person and most if not all my books that I get are either free or below five dollars. A chunk (like a HUGE chunk) of the total spent currently is from books I bought from conventions for the full price or special editions I have acquired from pre-orders, etc.
📖Related Post: May Book Haul || The Month Where Kindle Deals Were My Downfall
Yeah that total spent baffles me too fam.


I am not shocked at the total read however, because the ones that are read are the books that I purchased that I've read before just didn't own–so books I borrowed from the library at one point and really loved that I wanted to add to my collection–as well as pre-orders that I have made.
…Staring at that number really makes me want to abandon my ARCs and binge the books I already own.
Prices of Books Hauled

So that total spent category had me wondering what the percentage was for free vs. paid books. So I decided to take a deeper look at created a chart to analyse the percentage and value of the books I purchased this year and just how frugal I am. Until this morning, these charts were split 50/50 even; however, ya girl saw a series that so many were recommending her to read, go on sale for $2 bucks each and so I waddled with the quickness over to amazon, so currently Paid is in the lead by 3.6% because I have absolutely no self control.
Again…staying on brand. 🤷‍♀️
Publication Years Hauled

This is where I lose myself completely to the data (like the rest wasn't a testament to my obsession) and get curious about the trend of publication years I purchase. With my data being pulled from 2001 to present, more than half of my hauled books were published this year and the last (2018) with a total of 109 books at 50.9%.
As the years decrease–so does the percentage, which is interesting in itself. Do we forget about backlist books or purchasing backlist books so that we can make room for new releases? Or is there a clear form of favoritism that new releases or fairly new releases receive? Do we subconsciously refuse/reject to purchase books after a certain year due to reading maturity or is it because of societal/publishing demanding us to get the next best thing?
Final Thoughts
This was so much fun! I am honestly, really stoked to see all of these results and getting to see the trends I self consciously have made this year. Some of these were complete shockers to me (like wow to the amount spent and romance read) and some things I had already began to notice throughout the months.
I think the coolest thing from this is noticing just how much my reading has shifted and matured (maybe?) within just six months when in comparison to 2018 and 2017. The shift raises the question of whether I genuinely grew as a person and thus my reading changed, or if it was solely because I entered the wonderful world of a new genre and just found one other thing I like to read?
Like I noted earlier, the data also makes me wonder just how much of a influence society and blogging/reviewing has on my buying and consuming? I like to think that the amount of influence it has isn't staggering, but knowing the demand and pressure that is placed on us bloggers and reviewers, this could be the opposite to my hopes.
What do you think and how has your reading so far this year gone? Have you noticed any new trends in your own reading journey that you find fascinating?
Let me know!